Our Global Partner
OST works with STAR Autism Support (SAS)
2nd Jul,2016
The founder of STAR Autism Support (SAS) Dr. Joel Arick and Ms. Sheila Magee delivered workshops, assessments and trainings in OST's Shenzhen, Guangzhou, Beijing, Shanghai and Wuhan centers since June, 2016.
Alliance for Smiles "repair children's broken smiles"
6th Apr,2016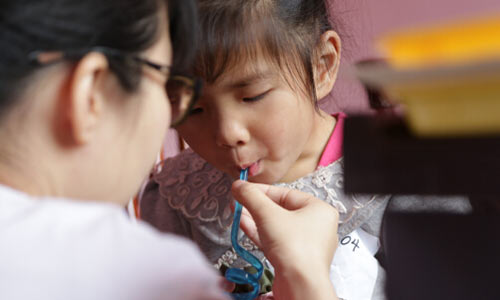 OST send its best speech therapists team to carry out assessments and trainings in April 2016 during the free comprehensive treatment for cleft lip and palate children project, held by China Population Welfare Foundation (WPWF) and Alliance for smiles.
OST and The Univeristy of Newcastle's exchange and cooperation
14th Aug,2015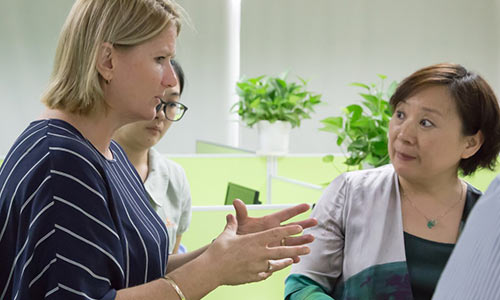 The Head of Art and Education Faculty and speech Pathology of The University of Newcastle, Dr. Sally Hewat visited OST.
OST and International Education Organization signed a cooperation agreement.
14th Apr,2014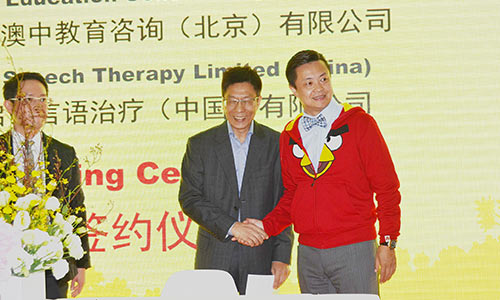 OST, 123 Australia and China education and Finland International Education Organization signed a cooperation agreement in Shanghai, bringing all three parties into a new level of cooperation on Children's language and intelligence.
OST and Kent Univerisity' exchange and operation
1st Dec,2012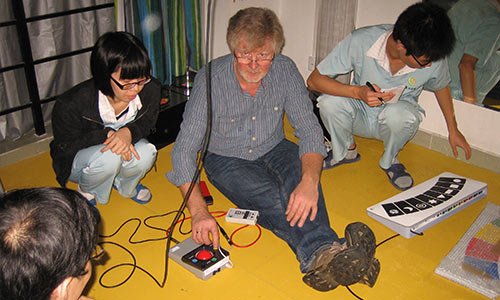 Dr. Mike from Kent University visited OST with his years of research results e.g. multiple sensory equipment. OST and many clients has benefit from it greatly.
Oral Motor founder Dr. Sara Johnson teaches OST therapists Team
1st Oct,2008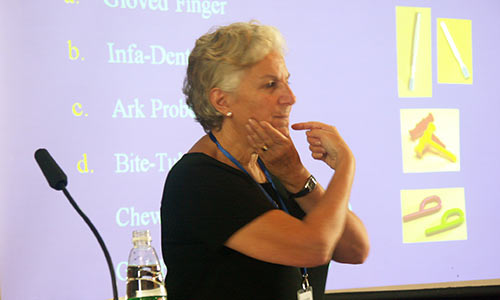 OST invited the founder of Oral Motor Method and Talktools Dr. Sara Johnson and her team to train the therapist for over 3 years.